How Helping Hands Project Organization Is Responding To COVID-19 And How You Can Help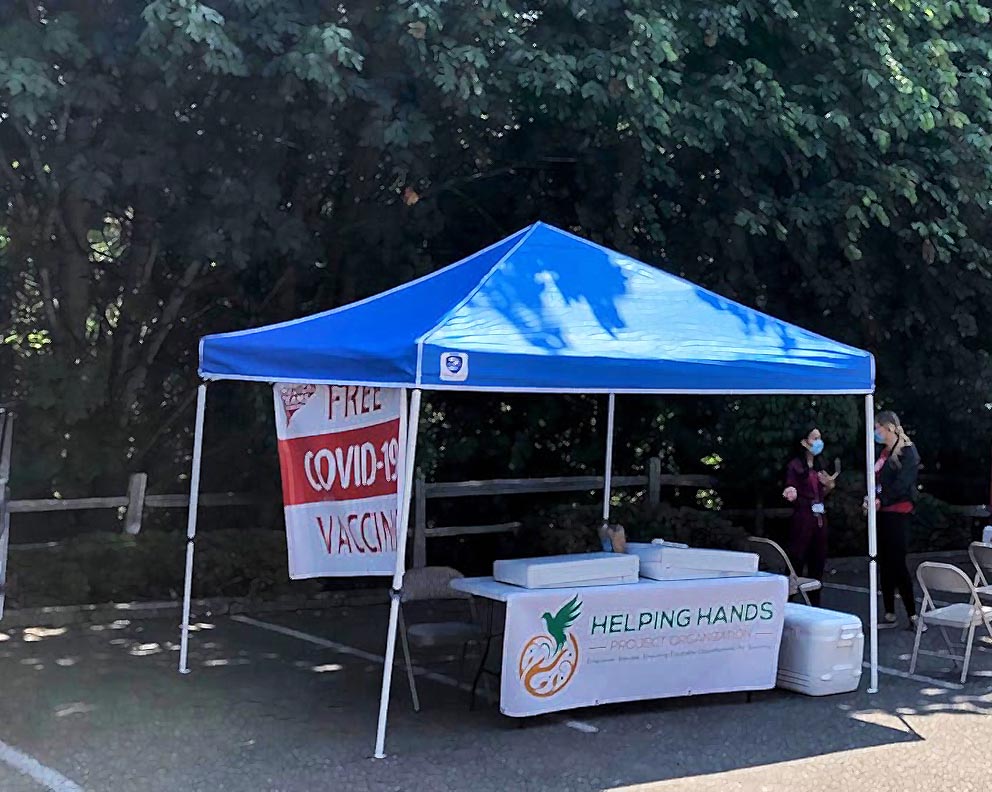 The health, safety, and well-being of everyone at Helping Hands Project Organization is our number one priority. While we currently have no confirmed cases of COVID-19, there are cases growing daily. We are doing everything we possibly can to protect our guests, staff, and volunteers.
Taking guidance from our partners at local hospitals, the Washington Department of Health, Public Health – Snohomish and King Counties, the CDC, we are actively taking steps to prevent the spread of COVID-19 and be ready to respond quickly should someone exhibit symptoms. We continue to actively monitor and adjust our approach as the situation changes.
What we are doing
Requiring all staff to be vaccinated.
Requiring all staff, guests, volunteers, and other visitors wash their hands thoroughly upon entry into our building
Performing a daily health assessment at our building, including a conversation, health questions, and a temperature check of all of our guests, staff, and volunteers
Increasing our cleaning schedules and protocols and training staff on new procedures
Canceling all non-essential in-person meetings or visits to our building in lieu of phone or conference calls, staff that are able to work remote are being asked to do so
Sharing information as it becomes available with our staff and guests, updating our response protocols as needed
What we will do if someone has/reports symptoms
If a guest presents with a temperature of 100.4 or above or exhibits any other symptoms of the virus (coughing, shortness of breath, fatigue), we will:
Require that the guests and all family members wear a mask
Move the family to an area we have identified for isolation and care and call the COVID-19 Snohomish County call center for further instructions
Clean and disinfect thoroughly
If a member of our staff, or a volunteer, present with symptoms, they will be asked to return home and contact their physician or the Snohomish County call center.
What you can do to help
We will get through this together as a community! Here are some ways you can help:
Donate items like ear thermometers and covers, twin sheet sets and blankets, alcohol wipes, and other supplies – we have a shortage of many of these items today and will need more to accommodate health concerns, family needs, and a more frequent cleaning schedule.
We are providing essential care boxes to families in need and our most vulnerable residents. Your financial contribution will help us cover the costs of moving families into housing, and the unexpected costs of the extra measures we're taking – adding hand washing stations, increasing staff hours, additional cleaning and medical supplies, etc.,
Get your group together to prepare isolation kits for guests who may need to recover in a private space. Those kits could include bottled water, cough drops, hand sanitizer, individual Tylenol packets, tissue packets, snacks, coloring books, Pedialyte, puzzles, etc. Email [email protected] for more information
Volunteer to help with increased cleaning schedules, food service, and distribution of care boxes
Protect yourself and others and follow guidelines from the King County-Seattle Public Health
We are so grateful for our community that shares love and brings hope to our residents and families every day! Every help means a lot and goes a long way! If you or someone you know is in need, please get in touch with us.
Thank you!